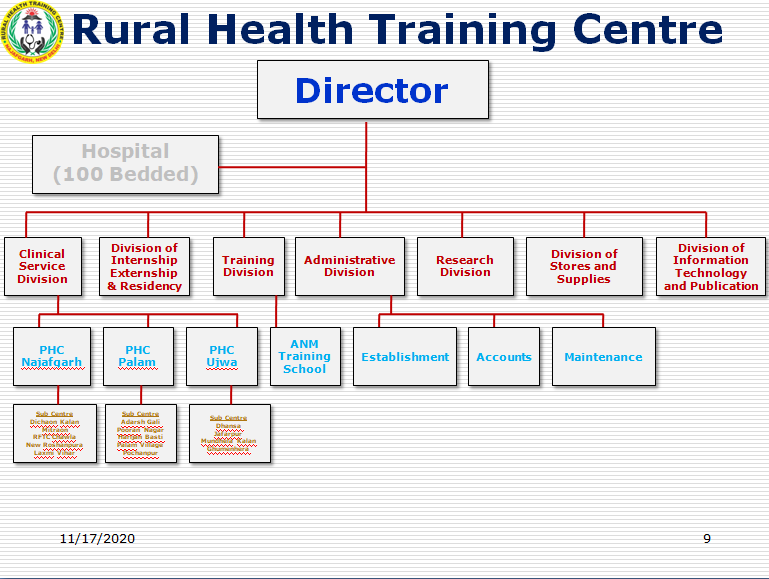 Training to Medical Interns under ROME Scheme. 794 unpaid Medical Interns undergone rural posting from this Centre the in year 2017-18.
Training for Certificate course in ANM 10+2 (Voc.) Students with intake capacity of 20 students per academic session under CBSE up to 2011.
Training to Diploma in ANM for 10+2 Students with intake capacity of 40 students per academic session under DNC w.e.f 2012.
Community Health Nursing Training to BSc/MSc/GNM students of various Nursing Institutions like College of Nursing, Safdarjung Hospital, RML Hospital, Lady Hardinge Medical College, Holy Family Hospital, Batra Hospital, Apollo Hospital, Raj Kumari Amrit Kaur college of nursing and various other Govt./State Govt./Pvt. instititutions. In totol2116 trainees were trained during the year 2017-18
Promotional Training to Nursing Personnel.
One Day Observation Visit.
Rural Training to students of Diploma in Sanitary Inspector from various institutions of Delhi.200 students were given training in the year 2017-18.